(CD) - Come and celebrate the joys and peace of Christmas, Cape Breton style, with the Barra MacNeil Family. Inspired and poignant renditions of the favourites.
Once in Royal David's City and O' Holy Night are set beside jolly and spirited tunes, hymns and songs including a Galician Carol and a fiddle party in Washabuck, the MacNeil's parent's home place. One is left in the glow of the good fellowship that only a close family can generate. A Christmas CD so good you can listen to it any time of year.
Packie Byrne, A Dossan of Heather (book-CD)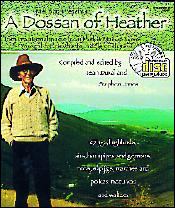 $24.95
Packie Manus Byrne from Donegal a bard of song, story, recitation, dance and the tin whistle. A Dossan of Heather provides 85 tunes and song-airs including 14 original compositions, complemented with extensive background information and delightful stories, photos and drawings. The accompanying CD features 33 pieces, played skillfully by the authors, who demonstrate a genuine affection for their friend and musical mentor.
Brenda Stubbert - Collection of Fiddle Tunes (book)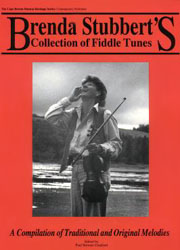 $19.50
Brenda's first book is Volume Two of the Cape Breton Musical Heritage Series. A mix of 131 traditional and original fiddle tunes from a player steeped in Cape Breton's dance music. This new edition (2007) is complete with chords.


The Cape Breton Fiddler, Allister MacGillivray (book)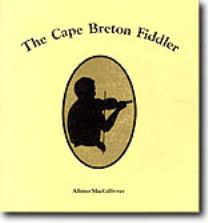 $17.95
First issued in 1982 this book was an instant success. Mostly consisting of photographs, interviews and biographies, it gives a good over view of the 20th century's influential players.
Also included are a handful of classic locally composed tunes including Sandy MacIntyre's Trip to Boston, Space Available and Penny Hill. Softcover book.
The Captain's Collection (CD)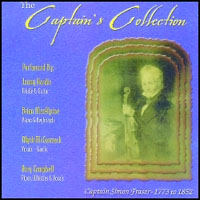 $19.95
(CD) - The Captain's Collection is a new CD from Scotland, a tribute to Sinon Fraser of Knockie. Featuring Gaelic singing, piping and fiddling. The musicians "reunite the Gaelic words with the tunes, presenting the music in a range of styles in the hope that his [Fraser's] music can be played and enjoyed by others." For The Kilchatten Wedding they effectively arranged Fraser's fiddle setting, alongside a traditional pipe setting alternating between pipes and Puirt a Beul (vocals).
Celtic Colours Ceilidh 2000 (CD)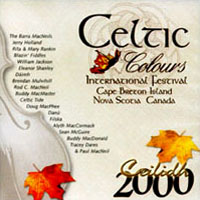 $19.50
(CD) -- Ceilidh 2000 is the millennium edition of the Celtic Colours compilation CD, featuring many of the artists from the Celtic Colours 2000 International Festival held on Cape Breton Island in October 2000.
Canadian Fiddle Music Volume 1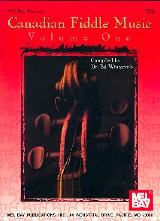 $35.00
This collection of more than 200 tunes was complied in 1990 by Ottawa fiddler Ed Whitcomb. It brings together over 100 contemporary composers from one coast of Canada to the other.
Canadian Fiddle Music Vol. 2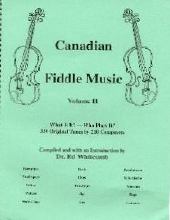 $29.95
This second collection of modern Canadian fiddle tunes was published by Ottawa fiddler Ed Whitcomb in 2002. It contains 346 tunes.
---
Prices listed in $ CAN.
$1 CAN = approx $.97 US
US and Overseas customers take note.
.
CranfordPub Search Engine

(Searches reference any book or recording on our main site
Your cart remains active while you explore the site)