CTLCB
Celtic and Traditional Lullabies
$19.50

This new collection will delight admirers of slow contemplative airs and songs that soothe the worried mind. Featuring a wide variety of Cape Breton's finest musicians and singers (Rita MacNeil, Tracey Dares, Dwayne Côté, Rita Rankin, Kimberly Fraser, The Barra MacNeils, Gordie Sampson) - to name just a few. This ambitious project was inspired by love and care for the children, our most precious resource.
cc13-cd
Celtic Colours 13 - Compilation CD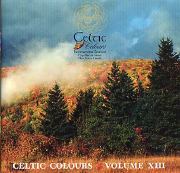 $15.00

A compilation CD. Celtic Colours 13 is of particluar interest to friends of Cranford Publications due to the inclusion of a track by Paul Cranford and another by the group Rocky Shore. As well, there are a couple of cuts with material found in the Celtic Colours Collection.