'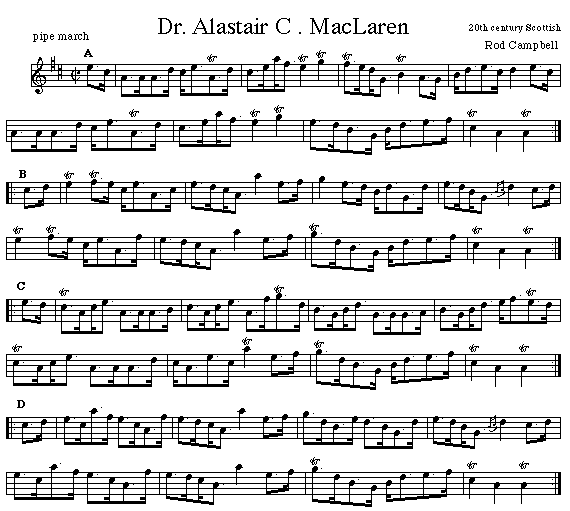 The above notation is based on fiddler Bill Lamey's interpretaion. Dr. Alastair C. MacLaren is a 20th century Scottish pipe tune which has long been popular amongst fiddlers especially in the Glendale area of Cape Breton. Composer Rod Campbell was active in Scottish Highland Bagpipe competition circles in the early 20th centrury.

For Real Audio see both: Bill Lamey (Full Circle, Rounder Records) and the duet by Donald MacLellan and David Greenberg on Tunes Until Dawn.

As is often the case, the fiddle setting differs from the one published in pipe books (see Edcath vol. 2, 1958). The tune is well established, more or less as above, in Cape Breton fiddle tradition.
---
Other Examples of Music Notation
|
Bill Lamey.

Cranford Pub Search Engine
last update 11/1/2000