BKA-cd
Kinnon and Andrea Beaton - CD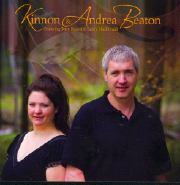 $19.50

Kinnon and Andrea Beaton - A new CD of duets from a father, mother and daughter combination that is hard to beat. Individually Kinnon and Andrea are two of Cape Breton's most in-demand dance fiddlers.
Released October. 2007
CP-MTL-cd
More Tunes From the Lighthouse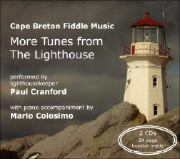 $18.00

More Tunes from the Lighthouse contains 34 medleys on two CDs, complete with a 24 page booklet. Recorded in 2009 with accompaniment on piano, guitar and mando cello by Mario Colosimo, the sound on this recording is very natural - a baby grand piano in a good room, with no compression or reverb added to the fiddle. The instrumentation is mainly fiddle and piano though some tracks add guitar. There is also a solo piano track, a tin whistle and guitar duet, and raised bass fiddle sets paired with both guitar and mando cello. Virtually all tune types and keys are represented - something new and interesting for everyone.