HJCC-cd
Jerry Holland - Crystal Clear (CD)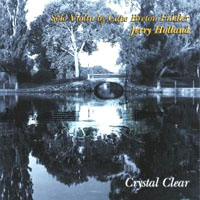 $19.50

(CD) - On this new recording, Jerry plays unaccompanied, his fiddle sparkling with Crystal Clear presence. All the mysterious qualities of his tone and dynamics are revealed with startling resolution and depth. Crystal Clear intimately captures the essence of the sound of one of the world's foremost Celtic fiddlers and composers.

Sound Clips & More Info
TDR-cs
Cassette Sale - A Tribute To Dan R.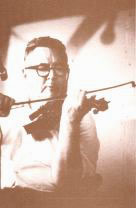 $6.00

(90 Min. Cassette) - 21 Cape Bretoners playing tunes from The Heather Hill Collection. Recording in 1989 as a companion to the Heather Hill book, this is the only place you'll find many of these tunes.

With the exception of one cut of solo piping all of this music is performed on unaccompanied violin..