mcNBFJ-cd
Brian McNamara - Fort of the Jewels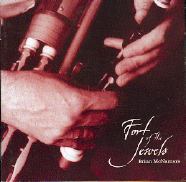 $19.95

On Fort of the Jewels Brian McNamara's playing reaches new heights of technique and expression, assuring his place as one of Ireland's premier Uilleann Pipers. He is joined on a couple of tracks by piper Benedict Koehler and on others by harpist Grainne Hambley.
DJMBB-cd
Joe Derrane - The Man Behind the Box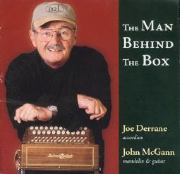 $19.50

Joe's technical mastery of the accordion is undisputed. This CD was recorded in 2004 with guitar and mandolin accompaniment by fellow Boston musician John McGann. It tells the story of his amazing come-back. In his mid '70s but still at the top of his game, his new recording contains lots of rare tunes, old chestnuts and unique settings of classic older Irish dance music. I just discovered a box of this CD in our warehouse and so we are able to offer it to you at this special price.